Renting of high performance concrete pumping and projection equipment in Mallorca
Renting of high performance concrete pumping and projection equipment in Mallorca
One of our strong points is that our machines are
top of the line and completely new
, running at full capacity to give the best service to our clients. This, along with
the professionalism of our service
, are what makes us stand out at
Bombstatic Mallorca
and has converted us into pioneers in the sector of renting machinery for the pumping and spraying of concrete with a high performance.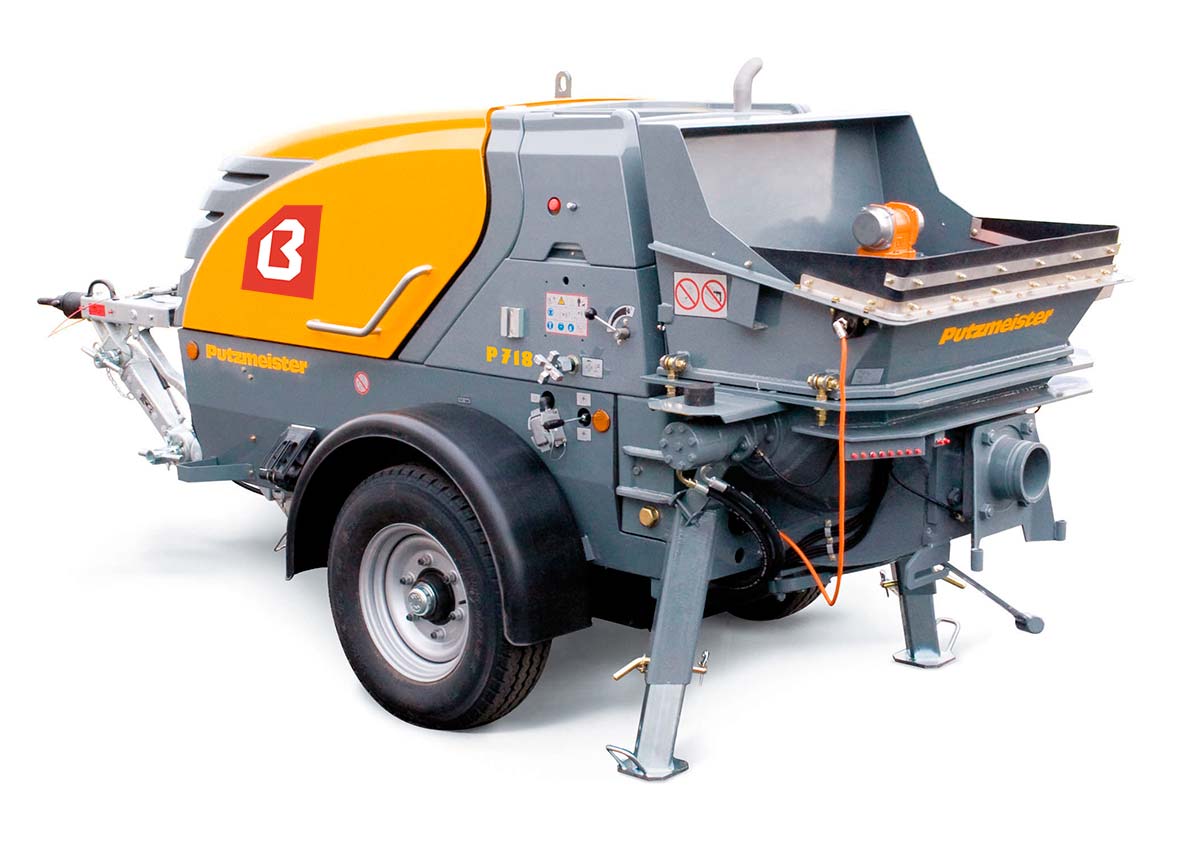 State-of-the-art static pumps for pumping and spraying concrete, mortars, self-leveling and gunite
Our range of static pumps,
Putzmeister P718
, allows for the most efficient production, up to a maximum of 18 m3/hr. and the capacity to
pump concrete with different aggregate granulometry
, 12 mm and 20 mm. Putzmeister is the
leading static pump in reliability and performance
.
We have an
ample selection
of hoses, tubing and many other accompanying items to assure the best pumping
throughout the whole job
.
Power that is compact and wear resistant

Ease of maintenance and convenience of service: everything perfectly protected under one cover
All control and remote control elements on one side for better ergonomics
Large hopper (280 l) with a rubber rim and a protective grille
Extraordinarily robust piston pump
Chassis prepared for road use
Supportive feet for highest stability
Fine concrete of up to 32mm in grain size
A highly qualified team in this sector at your disposal



We are a highly experienced professional team with high quality machinery that can respond to the needs of our clients. We offer our services across the whole of Mallorca.
Rent your static pump in Mallorca
+34 637 825 220
+34 971 071 996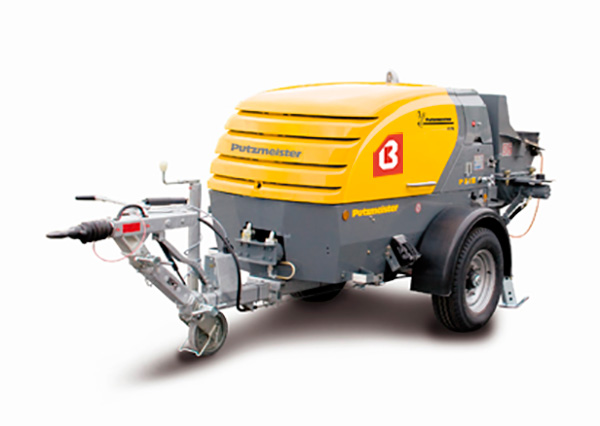 Do you have any queeries?
Call us!
Trade numbre: +34 637 825 220
Administration: +34 971 071 996